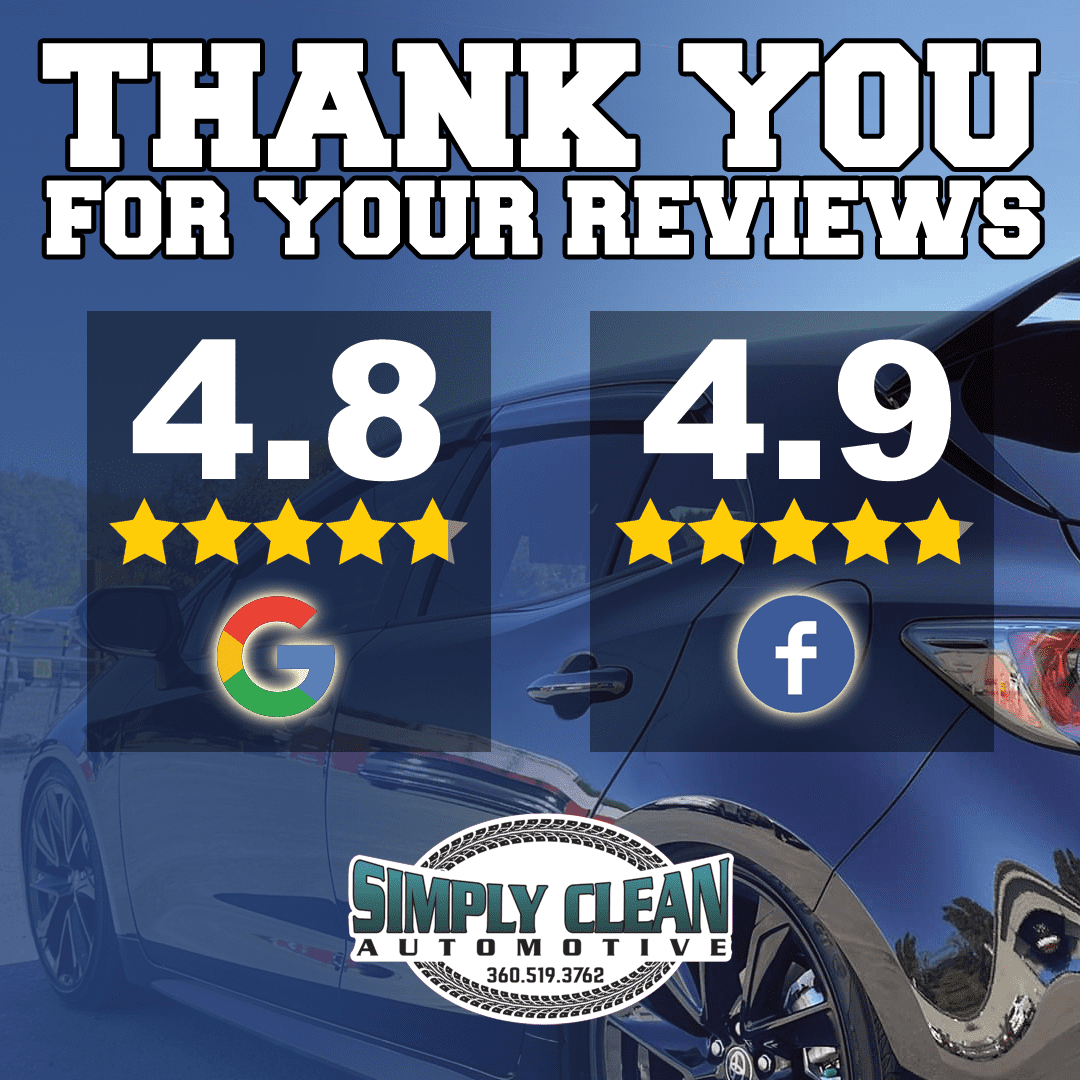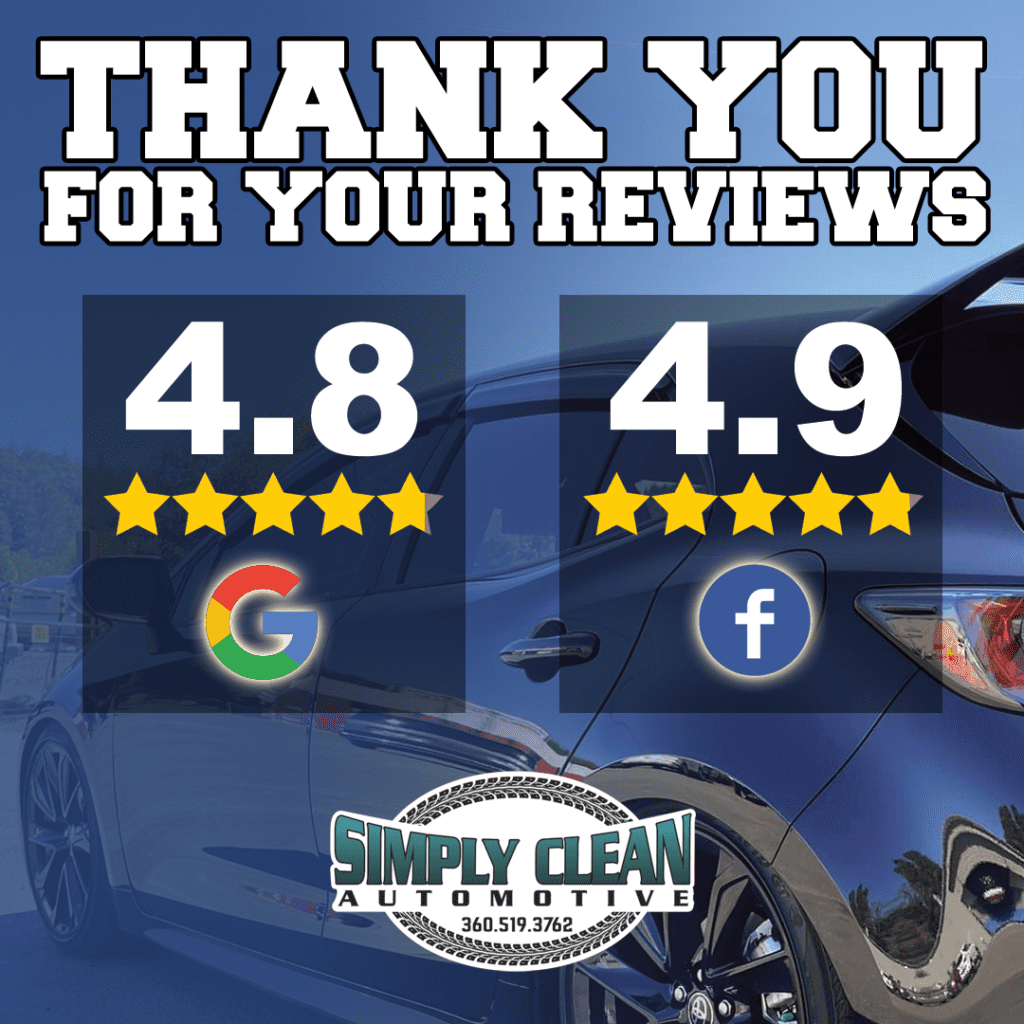 When automotive detail shops first started popping up in Germany in the late 19th century – (back when animal fat was being used to protect paintjobs) there wasn't much more of a way to understand a detailer's reputation aside from what you'd personally heard from your friends and family, or other previous customers of that shop. These days, that word of mouth testimony has evolved into something much more.
With the help of online review platforms like Google, Facebook, and Yelp, it's now easier than ever to figure out which automotive detail company will best suit your needs. With the click of a button, every online review of a detail shop is brought right before your eyes. Likewise, it's easier than ever to leave your mark on a company's reputation, be it a good or bad review.
That's exactly why we at Simply Clean Automotive are so thankful for everyone in the Kitsap County area that's taken the time to leave a great review for our shop on one of those platforms. With nearly sixty current reviews and more coming every week, we're proud to hold a 4.8 star rating on Google, as well as a 4.9 star rating on Facebook.
We're especially proud to say that because of the amount of reviews, coupled with the star-ratings themselves, our team is currently Google's number one rated detail shop in Kitsap County! We're incredibly thankful to hold this title – and we couldn't have done it without the effort of our customers – so thank you!
Have you had detailing or automotive repair performed by our Bremerton auto detail team? If so, we'd love to hear from you! You can click here to leave us a review on Google. Or, if you like, you can leave us a review on our Facebook page!